Pietra Ligure, its shining sun and its beautiful crystal sea welcome us.
We are reawakened by a fresh morning wind giving us the right boost to face today's adventure.
A long and exciting trekking day, in fact, is waiting of us.
An easy but long path will take us from the sea of Pietra Ligure to the Pian delle Bosse refuge, at a height of 850 metres, through the scenic Via del Fieno (Hay Trail).
We are ready for the third stage of #LiguriaTrekkingeXperience!
Trekking fron Pietra Ligure to the Pian delle Bosse refuge
Our starting point is always the same: the sea. For this new adventure we leave from the dock of Pietra Ligure and we head towards Borgo Vecchio.
From here following the signs to the Church of San Martino we get to the medieval village of Ranzi. It is a small inhabited village over Pietra Ligure where we can enjoy a stunning view of the sea from.
Crossing the typical cobblestone alleys of the village we reach the central square where annually the famous Local Wine Festival (also known as "Sagra del Vino Nostralino") takes place.
At once we notice the signposts for the ancient Path of the Hay (Via del Fieno) and we follow them, eager to discover what surprises this old mule track from Pietra Ligure up to Monte Carmo has for us.
The Hay Trail originally was the path the local farmers covered with their mules during the haymaking season.
So it was of such great importance that a city ordinance obliged the hayfields owners to devote 3-4 days a year to its maintenance.
We walk along this route, rich in history, and after 2.5 km we meet a small way crossing the main trail.
It is a detour which leads to the Church of San Martino dating back to 1200; from here we can have a breathtaking view.
After admiring the ancient religious building we retrace our steps. Once more we take the Hay Trail and we meet a new surprise: an 18th-century circular stone building.
It is the Cabanun Maggiore, an old shelter which was built to protect carriers and mules with their hay loads.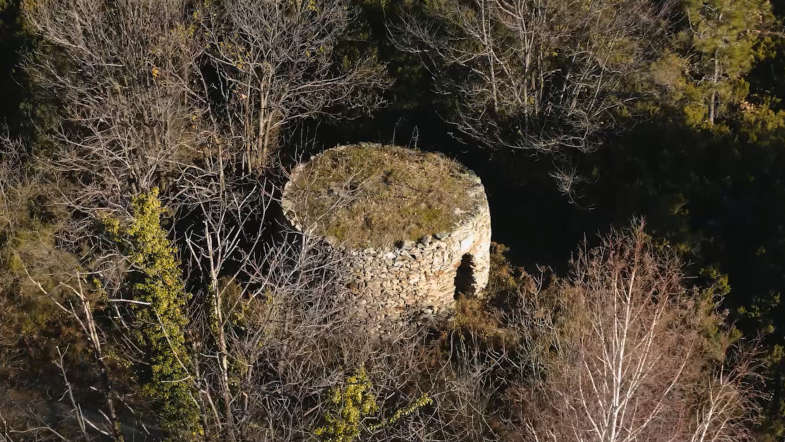 It is not the only one here as there are other similar constructions nearby, known as Caselle. If we want to admire them we can take a ring path also called Anello delle Caselle starting just a little above where we are.
We decide to go on walking along our way towards the refuge through the Hay Trail. Along our hike we notice several evidences of the old cobblestone path until we reach the crossroad.
From here we follow the signs to the Pian delle Bosse refuge leading us to a cart track, easy to walk, up to our final destination.
At the end of our stage a fantastic view is waiting for us with scenic glimpses over Pietra Ligure, Loano, Borgio Verezzi.
In particularly clear days we can see Corsica too!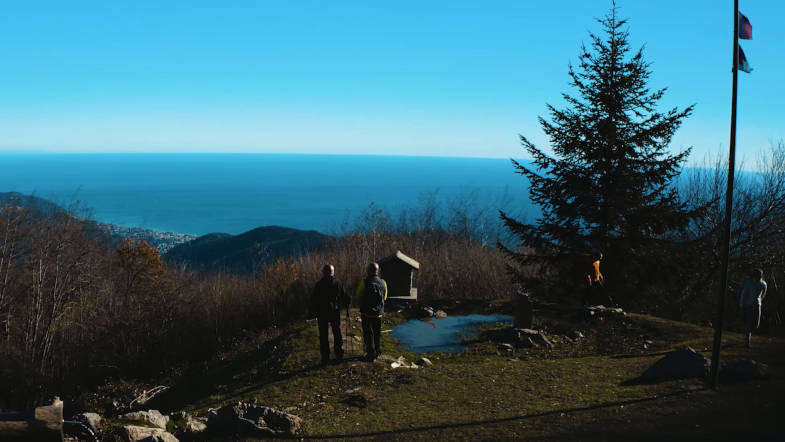 It is an easy but quite long stroll and it takes four hours to get to the refuge – 850 m a.s.l. – but this incredible landscape and its scenic beauty we meet along our way surely repay all our fatigue.
Here is the list of Pietra Ligure's accommodations where you can stay:
https://www.residenceliguria.com/en/location/Details/pietra_ligure