No clouds on the horizon. The sun shines in the sky and heats the winter air. It's a lovely day for trekking and starting our new adventure: LiguriaTrekkingXperience!
Today we are in Ceriale, a little town in the Ligurian west. Cesare and Giorgio, our expert guides, are ready to walk us. They are true-born Ligurians, with a great passion for their land and for the beauty they can always find out here.
We wake up early to make the most of this nice day of February. Our first stage is at the beautiful dock in Ceriale stretching along the sea for several meters. It is just from here we want to start our trip and here we will come back after reaching the top of Monte Piccaro.
In fact, the way we are about to face is a ring-shaped path, as from the sea it goes up to 200 meters high. It is a slight difference in level which makes this trip walkable even for not well-trained people.
Ready? Let's go!
The Ring of Piccaro
From the dock we head to the "caruggi" (very narrow streets) in Ceriale and through an underpass we get to a CAI path that we will follow. While crossing Ceriale, we stop and admire its bastion: it is a medieval fortified tower which was built during the 16° century to protect the village from the invasions of pirates.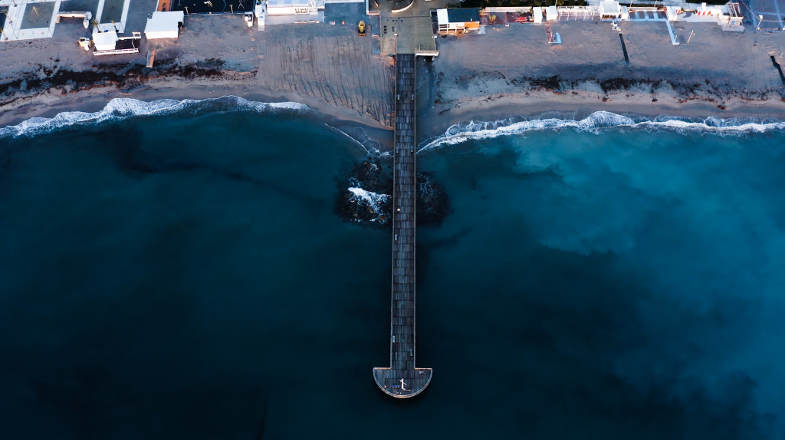 At once we find the CAI trail signpost which will show us the way: a clearly visible red square. We start climbing along an asphalted little road; after about 200 metres we get to a junction and we turn right. We keep on climbing and finally we leave behind the houses and the maritime pines, present in the lowest part of the trail. A quarter of an hour later we meet a dirt little road which goes towards an olive-grove. We take it and we too are going to discover this new path. Our trekking shoes and poles help us to hold the groun and feel less tired too.
During our climbing we wonder at the view of the coast and the sea which extend like a bed sheet under our eyes. But this wonderful sight is not the only magnificence of this trail. Every step of the way the greenery strikes us with its smells and colors all around. The Mediterranean scrub overlooks the landscape: here and there natural perfumed juniper bushes and lush thyme plants grow up. We also meet many strawberry trees with their sweet round red fruits. Obviously, we are not able to resist the temptation and we taste them: they are delicious!
Continuing in the direction of the top the ascent becomes a little harder, but it is offset by several breath-taking views we find along our way.
30 minutes later after taking our dirt little road, we get to the top.
Our arrival point is a small white tabernacle, on the top of the mountain, which observes and protects all the territory below. From here a 360-degree scenic view opens leaving us speechless and enchanted. Ceriale is just in front of us and the sea is touched by the sun rays and shines and reflects its eternal light.
We let this sight embrace us for a while and then we take our way again, now downhill.
We try to catch sight of a deer or a roe as they are used to living in this area; unfortunately we are not lucky, but our steps go along a great chirping.
In a short time we are back in Ceriale; through the beautiful dock overlooking the sea and a thick pine forest we reach the walking path.
We got tired, we discovered new places in Liguria, we had fun. Now it's time to rest and have some refreshments.
And what better way than some good Ligurian focaccia bread in front of the sea to make the most of this first adventure of LiguriaTrekkingeXperience?
Here is the list of Ceriale's accommodations where you can stay:
http://www.residenceliguria.com/en/Localita/Details/ceriale