LERICI, IN THE GULF OF POETS
Here we are again for the third chapter, the second of 2018, of LiguriabikeXperience. This time Giacomo Dodino takes us to Lerici, one of the last towns of the Riviera di Levante. It is a beautiful seaside village with a natural and scenic beauty overlooking the famous Gulf of Poets. Claudio Barreca, the Tuscan Enduro Champion, will take us to discover the trails of this beautiful territory.
TOUR DETAILS
We leave in the early morning after a good coffee!
We leave San Terenzo, a small village that is part of the Municipality of Lerici. From there we head towards the first trail, along the Rocchetta climb. The climb is on a paved road and it is 4 kilometers long. After about twenty minutes we reach the top. Along the whole climb the panorama of the gulf is breathtaking. Now we start with the first trail called Branzi. We ride it all the way to the locality of La Cava and then we climb again along the street of the Rocchetta to get to the second trail called Guercio. Once finished this trail, after a short break to admire the view on the gulf, we leave again to the climb of the Rocchetta and we reach the last trail called La Serra. This last trail ends in the village of Serra located in the hills above Lerici. From there we get back to San Terenzo, passing through the castle and then we go to the downtown of Lerici.
TOUR DETAILS
"Ring-like tour" with 3 different trails.
Total Length: 25 km
Difference in level: 900 mt
Duration: 2 hours and 15 min
THE TRAILS
BRANZI TRAIL


It starts at the top of the Branzi hills at about 500 meters above sea level. It is the longest of the 3 trails because it is crossed by a climb that divides the descent of the Stamperia from the final part of the trail called La Cava.
GUERCIO TRAIL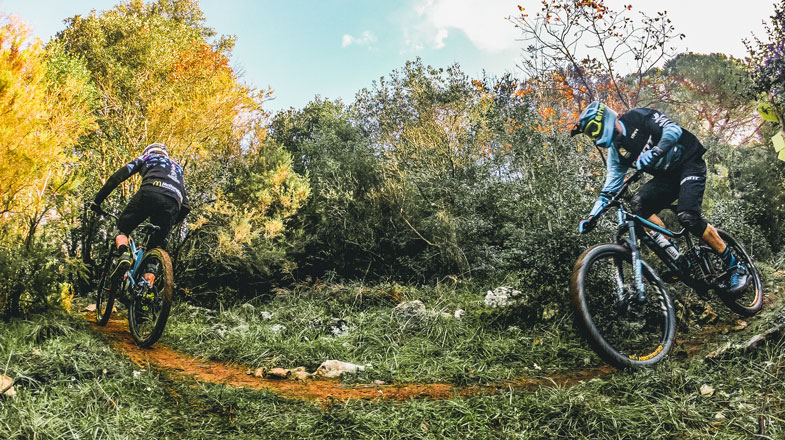 It is a "technical" and a very fun trail with the last steep stretch in the middle of the wood, Mediterranean scrub, and some passages over ancient dry-stone walls. It always starts from the Branzi hills and descend to the town of Guercio. The first section is called Stamperia and is shared with the Branzi trail.
LA SERRA TRAIL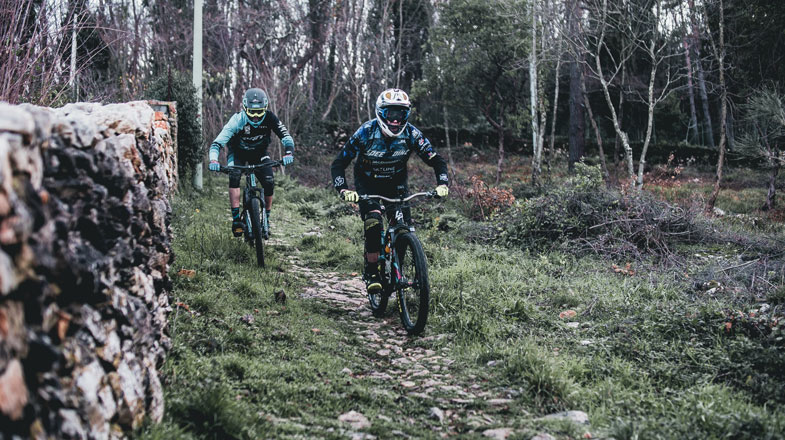 This trail gives to the riders the opportunity to choose their favorite lines. You can ride it full speed or you can stop and look at the unique landscape that the area offers. This track is a classic Ligurian mule track style.
At the following link you will find our accommodation facilities where to stay in Lerici: http://www.residenceliguria.com